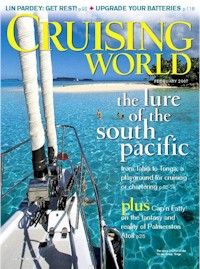 "Without A Rudder
by Herb McCormick"
(More articles by this author)
Excerpt appearing in Cruising
World--July 5, 2005

"The torn, trashed drogue didn't fare as well, though it would've been a struggle to reach Nassau without it."
It'd been a bouncy, wet, exhilarating 13 hours since we'd answered the starting gun off Fort Lauderdale last February 4 to begin the roughly 800-mile race to Jamaica in the 2005 edition of the biennial Pineapple Cup (formerly known as the Miami-Montego Bay Race). Aboard Serengeti, an exquisite 60-foot sloop owned and skippered by veteran sailor Chad Weiss and designed by naval architect Bill Tripp, things seemed to be shaping up nicely....

Detour to Nassau
Chad Weiss was forward trying to snatch some sleep, and Bill Tripp was aft discussing strategy when we lost steerage. Since the "ching" we'd all heard didn't sound catastrophic, they thought--as did I--that something was remiss with the steering quadrant, possibly a snapped line or a broken block that could easily be jury-rigged or repaired. But upon inspection, it was discovered that the carbon rudderstock had broken free and clear precisely where it exits the hull, carrying the attached blade with it. Happily, we didn't take on even a spoonful of water.

Navigator Harvey instantly noted our position and quickly assessed our immediate options. And there was Nassau, 40 miles south, dead downwind. All we had to do was get there. There was no shortage of opinions on how that task might best be executed.

Owing to her New Zealand heritage, Serengeti carried an unusual drogue called a Sea Claw from Coppins Sea Anchors (www.paraseaanchor. com), a Kiwi company specializing in emergency gear. It was immediately deployed and for most of the time did a reasonable, though not exceptional, job of keeping the stern to the wind and seas. The main had been dropped immediately after the incident, but someone came up with the idea of hoisting the storm jib to give us some speed and also to counteract the cork-screw effect the drogue had on the stern.

This proved to be a stroke of genius. Not only did this boost our boat speed to a solid 3 knots; the tiny sail also kept us more or less directly on course for Nassau. Every time the bow came into the breeze, the sheeted-home jib would back and send the boat into a controlled jibe. Once on the new board, the sail would fill, and the boat would accelerate until the bow again wandered toward the wind, whereupon the whole process would repeat itself. In this manner, pivoting around its nearly 14-foot keel and slaloming down a heading that wandered through about 30 degrees, Serengeti held an average course straight toward Nassau.

It was a good thing, too. In a call to BASRA, the all-volunteer Bahamas Air and Sea Rescue Association, we learned that even the cruise ships were weather-bound in Nassau. While the BASRA folks were sympathetic to our plight, they didn't have the resources to lend assistance but asked to be kept apprised of our progress. And a commercial-towing outfit quoted a figure of $10,000 for a lift home. While it was clear we wouldn't be able to sail right up to a dock, we'd be on our own until just outside Nassau. As Bill Tripp said in a sat-phone call to the authorities, "We're getting there OK, but we're going to need someone to catch us once we're there."

Sailmaker Mark Ploch reckoned, correctly, that with more speed, we'd have better control, so by midafternoon we'd swapped the storm jib for the No. 4 headsail. Instantly, we were making 6 knots. But the faster speeds proved too much for the drogue, which at 3 knots stayed submerged and provided the necessary drag to maintain course but skipped and planed atop the following waves at anything quicker. And once the drogue was clear of the drink, Serengeti instantly sprang up toward the breeze. (The position of the drogue was also critical to the overall exercise, particularly because the waves were so close together. After a lot of trial and error, it became clear that the device worked best when streaming about 100 feet aft.) We tried trailing sheets and lines aft to induce more drag, but their effect was minimal. Reluctantly, down came the No. 4 and back up went the storm jib.

Late in the afternoon, off Nassau, we rendezvoused with a kind soul in a Mako-type runabout of about 22 feet powered by a 100-horsepower outboard. We used a stretchy anchor rode as a tow line, which in retrospect wasn't ideal. Skipper Weiss was stationed by the throttle with the engine slowly turning over: "The anchor line was like a big rubber band," he said later. "Without the jib up, it was very hard to keep the bow down, so when it swung in its maximum arc, I'd put some reverse on to compensate. We'd get a little pull, and it'd whip the boat from one direction to the other. A line with less stretch would've worked better. And it was probably way too long. We kept making it shorter and shorter to reduce the bouncing action--the shorter, the better."

It was slightly hairy negotiating the harbor entrance, but by sundown, we were alongside a dock and thinking about refreshments. Serengeti, sans rudder, was ready for the next chapter. The torn, trashed drogue didn't fare as well, though it would've been a struggle to reach Nassau without it.


Designer's Postmortem
When it was all over, I asked Bill Tripp what he'd learned. His answers were insightful. "I'd never needed a drogue before and now realize how important they can be," he said.

"The drogue we had wouldn't stay submerged when we were going fast enough. That was a real problem, a double-edged sword. Because you need the sails to steer, and the sails make you go fast, we had to put on as little sail as possible and not have the boat go more than 4 knots. Our drogue popped out of the water at 3.5 knots. We needed one that worked at 6 knots. When you have a following sea, speed is better than no speed. The less speed you have, the more the waves are throwing the boat around."

In the aftermath, one of the designers in Tripp's office tested a number of drogues on The Solent, in England. In the future, Tripp plans on specifying drogues for his new designs and will also incorporate fold-down padeyes aft so there's a ready place from which to deploy them. "We needed a drogue that wasn't so dependent on being full, which isn't a bagful of water," he said. "The kind you want looks like a huge net--it has a big circle and huge webbing and looks like a cone. It doesn't have an open/close aspect to it like the one we had. And we didn't know that. In smooth water, I think the Sea Claw would work well. But it had that aspect where, if you changed half a wavelength on it, suddenly it would surf, and when it surfed, it collapsed. And once you were going 4 knots with it collapsed, it wouldn't fill again."

All in all, Tripp described the incident as an eye-opening experience. "In the design process, you can't imitate a boat without a rudder. It isn't possible," he said. "I've done all the Newport-Bermuda Race tests where you have to prove you have emergency steering, and you do that by lashing the wheel and then dragging a spinnaker pole back and forth [off the transom]. And you can do that in flat water; it works fine. Out at sea, it doesn't, particularly if you have to go dead downwind. If you want to set the boat up on a reach or even go upwind, you can do both by trimming the sails, but downwind is the hard one. Because the waves just take the stern and pick your course."

Tripp, however, was confident that had we been outside Eleuthera in the open Atlantic when the rudder vanished, a high-performance boat like Serengeti would've fared well. "I think with a double-reefed main, we could've climbed up on the breeze," he said. "We would've sailed the boat by trimming and dumping the mainsail, the old dinghy thing. The disadvantage of a boat like this is that when it breaks its rudder, it's like a dinghy. On the other hand, the advantage is you can sail it like a dinghy.

"Anyway," he concluded, "it was certainly an adventure. I wish it hadn't happened, but since it did, I was glad I was there."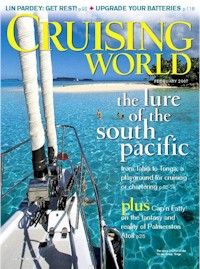 Click here to learn more about
Cruising World Magazine.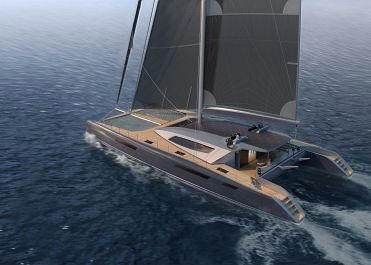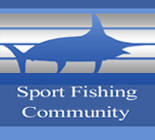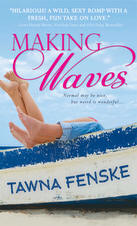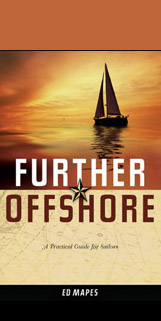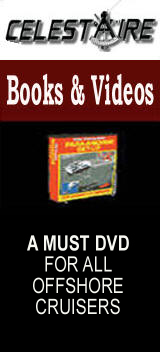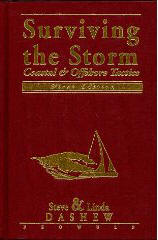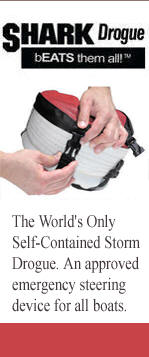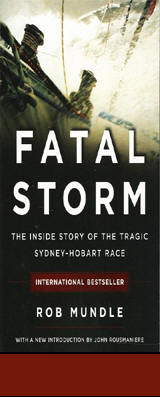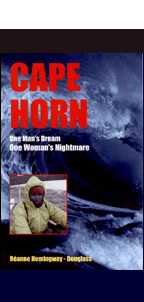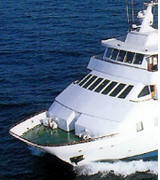 Luxury Yacht Vacations